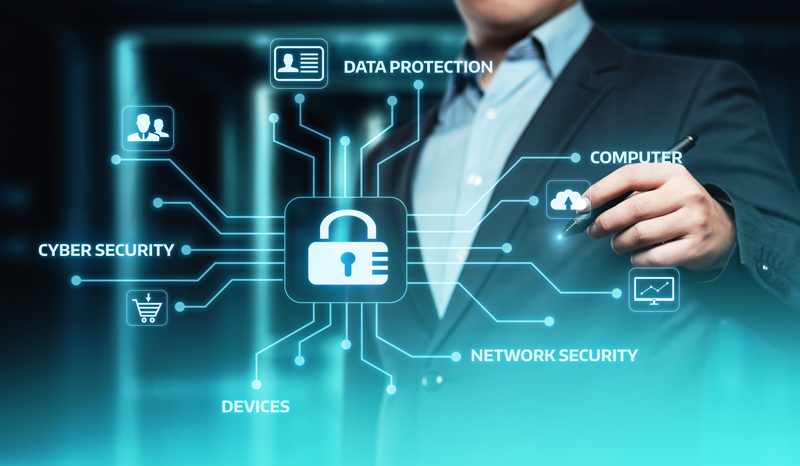 As the digital landscape grows, companies are faced with constant threats due to the increasing rate of cyberattacks. Cyberattacks in the present world are more persistent, pervasive, and proficient than ever before. This may turn out to be highly damaging to the traditional security architectures. Hence, this fosters the need for threat detection and there is a need to respond to the threats on a real-time basis.
IT security is the practice of defending digital information from unauthorized access, disclosure, recording, use, disruption, destruction or modification. IT security is being applied to devices such as computers, smartphones, servers, network and internet. It also includes physical security to prevent theft or access to the IT equipment to protect the data on the equipment. IT security involves processes such as IT risk assessment and vulnerability management followed by countermeasures that can be put in place in order to ensure security of the data.
Many Small and Medium Enterprises (SMEs) do not even have enough IT experts who can manage the right resources to meet their diversified IT security risks. This creates a continuous threat to them as they are consistently being exposed to a lot of IT security threats from the outside world. To help such companies build a secure system, IT outsourcing companies like NEELATECH helps companies build a safe, secure, and scalable environment that is protected from external threats by giving IT consult of their current IT security vulnerabilities.
How can we help you with IT Security?
At NEELATECH, an IT consultation is made with an experienced cybersecurity expert who would provide inputs on how to secure your organization by meeting your organization's complex needs. We take advantage of our comprehensive digital security solutions that span your IT infrastructure to respond swiftly to any security threats. Our solutions include:
Our other IT Security features:
Precaution is better than cure. IT security is one of the most vital components that an organization should consider. Any breach in the IT infrastructure may have a severe impact on the organization. It may result in data loss, ruining up of business-client relationships, and leakage of your organization's confidential information.
Implementation of IT security services would give you the advantage of promoting better decision making, improved agility with leveraged business insight. NEELATECH programs would help you optimize your organization both effectively and efficiently by ensuring IT compliance and improved risk management.